Before I get to revealing my plans, mission and goals for 2014, I thought I'd take a quick look at the the most popular posts here on My Local Business Online in 2013.
I wasn't quite sure how to count these posts, so I looked at post views and comments.  Perhaps not surprisingly, the most viewed aren't necessarily the most commented.  As we all know, most people are lurkers online!
Lessons Learnt…
What is immediately obvious to me is the more consistently I blog and share, the more traffic I get.  Once again, I should practice what I preach more!
I don't often accept guest posts.  The two posts I did accept made the top 10.  Perhaps it is time to open the door a little wider!
Old favourites continue to bring in consistant traffic – they didn't make the list simply because they're from 2012.
Practical posts explaining ideas, tactics and "how to" do well for me.
So without further ado… here's The Best of My Local Business Online 2013
Top 10 Posts at My Local Business Online
Thanks to Bonnie Gean and Evelyn Cucchiara for their contribution to the blog.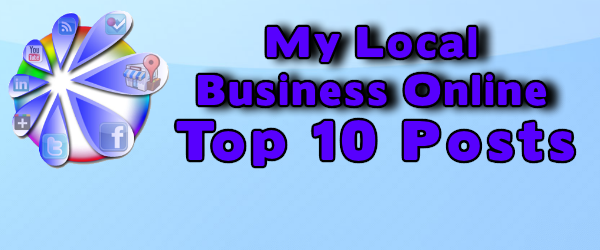 Top 10 Posts at My Local Business Online 2013
Dec 29, 2013 - mylocalbusinessonline.co.uk -

38

I'm really pleased to have the lovely and very knowledgeable Bonnie Gean write todays post. Everything you do online revolves around communicating with people who are interested in your products or services. Then you are top of mind and there with the product or service they need when they are ready to buy.
Dec 29, 2013 - mylocalbusinessonline.co.uk -

37

There's no doubt that your email list is your most valuable asset online - yes, even more than your blog or website. Last week I unleashed (haha! A slight over exageration there!) my new free report, " 5 Simple Steps to Local Business Facebook Success ".
Dec 29, 2013 - mylocalbusinessonline.co.uk -

40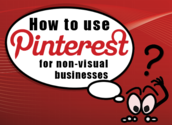 I'm sure by now you've been sucked into Pinterest, drooling over images of fabulous food, admiring far out fashion or planning your next craft project. What if you have a non-visual business, can you still use Pinterest? The answer of course, is YES!
Mobile App Development company Dubai UAE is leading App Development like iOS app, Android app, iPhone app and iPaid app in Dubai for user-friendly. Our app developers are developing over 40+ apps.
Dec 29, 2013 - mylocalbusinessonline.co.uk -

38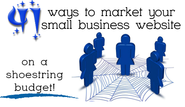 How do you market your small business website on a shoestring budget? There are many methods you can try that are free or low cost. By free, I mean you pay with your time and don't keep bashing the budget. Some of these ideas to market your website are set and forget.
Dec 29, 2013 - mylocalbusinessonline.co.uk -

32
I'm often asked why I don't recommend any free blog platforms for business blogging. Free blog platforms such as WordPress.com, Blogger.com (Google) and Tumblr.com to name just 3 are a great way to get a blog up and running in minutes. So why don't I recommend free blogging sites?
Dec 29, 2013 - mylocalbusinessonline.co.uk -

39

Where to find free images that you can use on your blog or social channels without fear of a copyright slap is a question I am often asked. Really, you shouldn't just "borrow" any image or photo - even if you do credit the artist.
Dec 29, 2013 - mylocalbusinessonline.co.uk -

46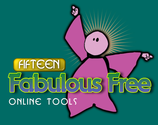 Who doesn't need online tools to make life easier, more exciting or just plain fun. Even better, if the tools are free to try out and use you can get started right now! I've sat all day in my scotty dog pjs and leopard print Snuggie (my style knows no bounds!)
Dec 29, 2013 - mylocalbusinessonline.co.uk -

34
Facebook Graph Search is rolling out to users as we speak. Unfortunately, small businesses simply do not set up Facebook pages so that they can be found easily. Granted, old Facebook search is worse than useless and most people still have that version. Using Facebook Graph Search for business probably hasn't even crossed your mind.
Dec 29, 2013 - mylocalbusinessonline.co.uk -

46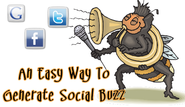 When you publish a blog post, article, video or anything else online, it's pretty standard practice to share content you create on your social sites. As the search engines get more advanced, social mentions are becoming more important for ranking too. It's not enough that your content is shared by just you.
Dec 29, 2013 - mylocalbusinessonline.co.uk -

33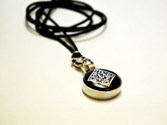 I'm really pleased to have Evelyn Cucchiara as a guest blogger today. I met Evelyn through the Biztopia challenge. She creates wonderful personalised QR code jewellery, which is really useful if you go networking for your business. People who know me will be looking at me sideways now saying, "But Jan, you don't go networking unless we drag you out kicking and screaming!"
Over to you…
Did you spot any of your favourite posts?  Don't forget to vote them up and share!
Have you made a top 10 list for 2013?  Share your list in the comments.
The Best of My Local Business Online 2013
by
Jan Kearney
Google+ Comments