The Facebook Fanpage Challenge fast approaches on 15th April and to get you warmed up, I thought a round up of Facebook based posts would be a good idea. So here goes…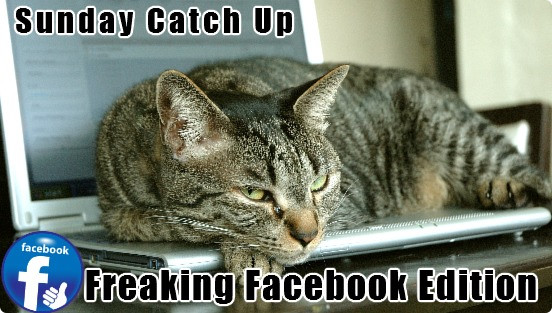 Facebook Home
The big news this week was the launch of Facebook Home. Home is apparently:
…a whole new experience for your phone. It's software that turns your Android phone into a great, living, social phone.
Hmm, OK. Each to their own I guess. Personally I couldn't think of anything worse to do to my phone, but then I have a very dumb phone.
The only thing I use my phone for is calls. My idea of a smart phone was my rubber Nokia. It had a spirit level AND a noise meter – now THAT was smart and useful! I was gutted when it finally died a death after many years of loyal service…
Facebook Rewires Our Brain?
Of course, with the introduction of a new way to stalk your friends with Facebook comes the concerns over how constantly being virtually "social" affects our lives. The infographic posted here on the blog earlier in the week already revealed we give up many basic needs for our social fix.
I enjoyed this article on Business Insider from Baroness Susan Greenfield. I do watch my newsfeed sometimes in horror as people play out their lives online, allowing a like (or not) affect how they feel about themselves. Will Home make our relationships with others even more superficial?
Can You Turn Off Facebook Home?
Apparently, yes you can…
Nearby Becomes Local Search
Facebook have renamed their "Nearby" feature to "Local Search", which can only be good news for local businesses with Pages. Search Engine Land points out that Facebook is second only to Google Maps for local discovery.  Can your page be found?  Try these tips
Nested Comment Replies
It was a great idea…
Facebook have implemented the reply feature all wrong. Have you turned your Facebook replies on? Here's why Denys Kelly turned hers back off.
All Feedback Isn't Good For Your Page
Negative Feedback Data – Cheating a bit with this post from Marketing Gum – I saw it fly through one of my feeds on Facebook, Twitter or G+ earlier this week.
What's negative feedback, should you care? Not all engagement on your Facebook Page is positive.  The post explains what negative feedback is and how to find your numbers.
Over to you…
Will Facebook Home be invading your Android phone?  Will you be joining me in the Facebook Fanpage Challenge? Leave your thoughts and comments below 🙂
Sunday Catch Up - Freaking Facebook Edition
by
Jan Kearney