As the howls of "botnet" and the news of bots targeting WordPress and other PHP based sites echo around the web, I thought a round-up of positive WordPress posts was in order…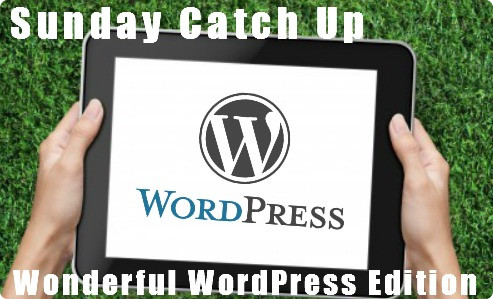 Just in case you missed the security warnings – here it is again with how to change your admin username.  
Move To Self-Hosted WordPress
As Posterous gets ready to close its doors on 30th April leaving thousands of blogs homeless, it's a great opportunity to go self-hosted (and a warning why using free services for business isn't a great idea!)   WPMU have a great post and easy to use plugin ready for those who wish to transfer.
Speaking of making the leap from free blogs to self-hosted, here's a great tutorial from UploadWP – moving from WordPress.com to Self-Hosted WordPress.org
Plugins
Connecting all your social sites to your WordPress blog can be confusing. Katie over at Iminurinternetmarketing.com lists 5 popular social plugins for you to try out – just not all together please!
Finding plugins for your WordPress site is a bit of a pain.  Generally, I tend to rely on old favourites and recommendations.  Once in a while, I'll have a "Is there a plugin for that?" moment followed by the teeth grinding search through the plugin repository.
So, it's great to have discovered RankWP, a new (if still a bit clunky) way to search for plugins via this review by ManageWP
Spring Cleaning
Ok, so not just for WordPress…  If you want to get your hands dirty and do some blog spring cleaning, Unbounce walk through the steps to optimise your business blog.  
Need something less techy and specifically WordPress?  Delia over at BlogFormatting.com has a whole list of easy walk-throughs.  Dig out your rubber gloves!
Prefer a blog make-over?  Kristi Hines has a competition over on Kikolani to win 1 of 3 Elegant Themes memberships – enter before Thursday! 
Over to you…
Do you have a favourite WordPress based post this week?  I'd love to hear from you in the comments!
Sunday Catch Up - Wonderful WordPress Edition
by
Jan Kearney