I'm going to admit to something that I never thought would happen to me.  The Facebook notification beep has me trained like Pavlov's Dog…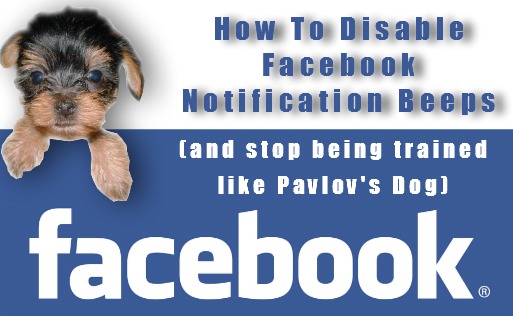 A couple of weeks ago I started noticing a weird intermittent beeping sound from the laptop.  With all the tabs and windows I have open, it took a while to track down.  Finally, I found it – the Facebook notification beep.
It didn't particularly bother me.  Not being a naturally social person, I am immune to the call of Facebook (or so I thought).  And, I rarely hear anything because the headset is usually plugged in even when I'm not using it.
Until the Muppet pup chewed the headset…
Over the weekend as I came in from walking the Muppet, I heard the BEEP.  I didn't even take off her lead and checked Facebook…
Last night as I was cooking – BEEP.  I came in from the kitchen and checked Facebook.
This morning, mid-type – BEEP.  I stopped what I was doing and checked Facebook.
Enough is enough, the Facebook notification sound had to go!
How to Disable the Facebook Notification Beep
Log into Facebook and click on the gear icon at the top of the page.  A drop down menu will appear with the pages you manage and other settings.  Select account settings, it will open a new page.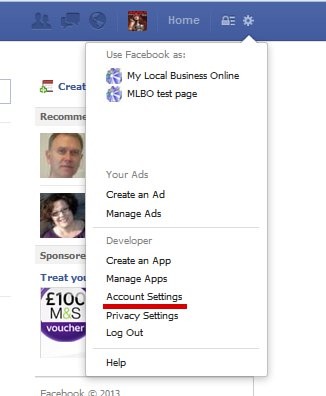 You'll be shown the General Account Settings page.  Over on the left menu choose notifications

The next screen is Notification Settings.  Right at the top is "On Facebook".  Click the view link.

The "On Facebook" settings section will expand.  Untick the "Play a sound when each new notification is received" box and click save changes.

Now I have my life back and working on de-conditioning myself!
Over to you…
Has Facebook trained you to answer it's call?
How to Disable the Facebook Notification Beep and Get Your Life Back
by
Jan Kearney