Regular readers may have noticed a slight change to the blog.  Yes, I have gone social and added Google Plus comments…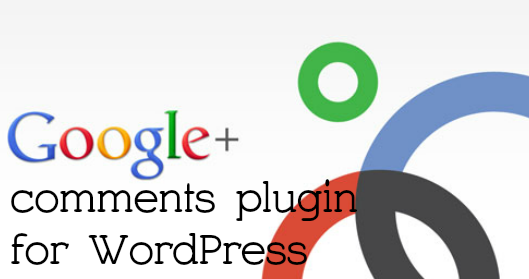 Google Plus Comments Plugin
The plugin I opted for was Google+ Comments by Brandon Holtsclaw.  It's available through the WordPress plugin repository.  I'm still in two minds about keeping the plugin, so would love your thoughts.  Let me know in the comments and feel free to try out the Google Plus comment box too!
I've chatted about Google Plus comments in the video, there's the transcript below if you prefer to read.
Hi, it's Jan Kearney from My Local Business Online and I wanted to have a quick chat about Google Plus comments on your WordPress blog.  Now I think it was last week when Google announced that Google Plus comments were enabled on Blogger blogs.
Within hours there was a flurry of activity from WordPress developers and several Google Plus comments plugins have come out for self-hosted WordPress sites.  I was in two minds whether to do this being the most anti-social social media type person.  I really do not do social…
I've resisted Facebook comments and I thought, well hang on, Google Plus is becoming more and more important for small businesses particularly.  Not particularly rankings, but authority.
I thought I'd put a plugin on and I want to know what you think about it because obviously you are the people commenting on my blog.  So if you don't like it, then we'll remove it again.
The plugin I opted for was Google Plus Comments from Brandon Holtsclaw.  It's not quite finished yet because if you click on settings it goes to a you don't have permission page.  The actual settings that you will be able to change in the future aren't quite ready yet.
However, what it does allow is the native WordPress comments too, in the box.  I popped over to my blog logged in as the other me and left a comment.  My concern was how do I moderate these things?  If you pop over to comments under the comment tab, you'll see WordPress which are these ones that I need to go through and reply to.  And Google Plus.  Now if you click on Google Plus there's nowhere to edit or moderate comments.
Obviously, you want some sort of moderation on your blog because the Internet is full of idiots that like to spam you.  However, you can moderate actually within the blog post itself.  So when you have a Google Plus comment you can remove it, report abuse or mute it.  Not too sure what link is.  Oh we can link and share the comment, that's very nice isn't it.
When you do comment on a Google Plus comment box, you have the choice to make it public or not on your Google Plus feed.  So you type in here, this is a comment and you have the choice to make it public, or add circles, extended circles, friends etc. You can tick this box or untick this box to make it public on Google Plus.
So if you've selected to only share your comment with your circles, someone else not in your circles comes along to read the comment on the blog, well they won't see it.
I'll leave it on for a few days, do let me know what you think.  I'll speak to you soon!
Over to you…
Will the Google Plus comments box stay or go?  What are your thoughts?
UPDATE
Well that little test didn't last long!  I didn't like that there were no notifications for G+ comments or the fact if I am not in someones circles and they leave a comment visible to circles only, I can't see it.
Google Plus Comments can wait a little while longer!
Google Plus Comments For WordPress Blogs [Video]
by
Jan Kearney