Welcome to the 2nd edition of the Sunday Catch Up, a quick round up of blogs, vids and more that have caught my eye.  This week I'm focusing on "How To", I hope you find them useful!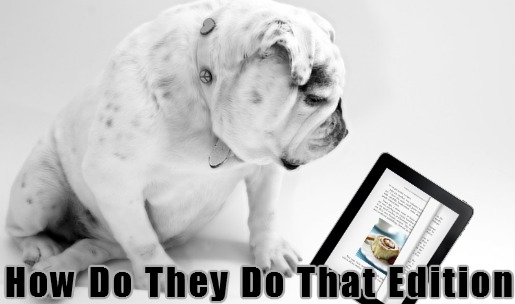 Gmail
How to combine multiple Gmail accounts from Bonnie is really useful if you've found yourself with, well multiple Gmail accounts and want to read/reply all in one place.  Particularly handy if you have a personal Gmail and a business Gmail set up.
Facebook
New Facebook Layout – How to Hide/Show Sections from Janie over at Connections IM.  A quick useful video explaining how to set up your new look to your preferences.
HootSuite
How to save time and reach more contacts using HootSuite.  I'm not a HootSuite user, it confuses me.  I guess you get used to doing things your own way!  Ginny's blog post over at Marketing TwentyOne explains how to add social networks to your streams on HootSuite.
Google Reader
And if you're still searching for a replacement RSS reader once Google trash Reader, Caylie has another alternative and how to set up your blog on Bloglovin.  I followed Caylie's directions but Bloglovin is not for me, I'm still sticking with Feedly so far.
Just to mope some more about Google Reader closing (really, there is no replacement to match it so far…), here's an Ode To Google Reader complete with puppies and kittens crying from Hit Reach.
Wasn't that sweet?  Ok tissues away, on with the catch up…
Content Creation
Over on CopyBlogger there's "How to Write Interesting Content for a "Boring" Topic".  I had someone ask me that earlier in the week too. 
I'm a bit stumped on that, if YOU think your business niche is boring, why are you still there?  However, if you are stuck in a rut (which I think is more likely, there are only so many ways you can write about killing dust mites for example) this post gives you loads of ideas for content topics.
Social Media
On Social Media Examiner, you'll find a great post on how to improve your social media marketing with blogging.  As you know, I think blogging is the bee's knees and the center of the universe.  I recommend Sue's Social Spiders Web training if you want to learn how to set up your accounts and connect everything together.
Cheating again, not really a how-to but a why?  Whiteboard Friday over on SEOMoz is an interesting watch, Rand walks through personalisation and search results.  Personalisation is particularly important to understand for local businesses – location plays a big part in search results and social connections are increasingly important. 
G+ is the easiest way to get started with all this social connection stuff, so do claim your profile.  Already there?  Circle me, say hi and I'll circle back 🙂
That's your lot for this week, do you have any how-to's to add?
Sunday Catch Up - How Do They Do That Edition
by
Jan Kearney